5:10 AM Posted In
Kelley Leanne
Edit This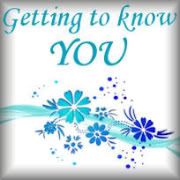 Hello! How funny that I post something full of pictures and
Lynette
posts a blog about posts with lots of pictures! I just thought it would be fun to link up to her Getting to Know You for this one!
I have not been able to get online very often the last couple of weeks, and have missed out on the creative writing course! Yes! That's what I've thought about!! I will be wondering around the house trying to get my day accomplished wishing I could find a half hour to blog about it! I don't know if that's sad or not! lol I should probably just be happy that I am
living
my life instead of wishing I could blog about it!
I thought I would steal a few minutes this morning and post some pictures and share from my sister in laws baby shower last weekend and share how it went...
We didn't get a newborn, but we did get London!

Not everyone understands how truly beautiful diapers can be!
(BJ deciding on game order and my diaper cake in the background!)
All the necessary people showed up!
(My inlaws/BJ's cousin, aunt, granny, and mom!)
And the other side decided to make an appearance as well!
(In-laws from the Daddy to be's side)
We even had a guy to embarass with our baby shower games!
(Heather and her husband, Justin!)
There was love all around!
(Granny and my mommy)